Cathie Zoeller, LMT.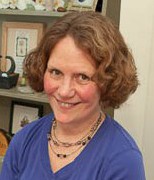 I am a New Hampshire Licensed Massage Therapist, and Nationally Certified by the National Certification Board of Therapeutic Massage & Bodywork, also a member of ABMP Associated Bodywork & Massage Professionals, since 2007. I graduated Cum-Laude from The New Hampshire Community Technical College Massage Therapy Program in 2007. I started training in Craniosacral Therapy with the Upledger Institude, and completed my training in March 2014, through the CST Alliance.
I really enjoy sharing massage therapy with others, working together to help keep you healthy, well, relaxed, stress free, and most of all happy.
My massage session is a combination of therapeutic bodywork, integrating a variety of techniques to address each individual's needs. My intention is always to customize each session to each client, from relaxation to injury recovery, addressing pain and restrictions, with a meditative focus. I am a Reiki Practitioner, and a Craniosacral Therapist, I enjoy incorporating both of these modalities into each massage.
I have been practicing Yoga for over 40 years, and continue to enjoy the many benefits it offers to the mind, body, and spirit. I love sharing my love of yoga with others.
Certified Kripalu Instructor in 2000
Certified Kripalu Partner Yoga Instructor
Certified Pranakriya Restorative Yoga Instructor in 2017
Certified Yoga for Cancer Teacher in 2018
My intention is to create a safe and supportive environment where each person is able to let go of the physical and or emotional tension they may be carrying, allowing them to relax to find their inner peace and stillness. I believe in the healing benefits of both yoga and massage therapy and love sharing these two modalities to bring health and wellness to each person. Every cell in the body is programmed for healing and joy. Often, due to unconscious patterns of movement and self-limiting beliefs, we are not always able to access this power.
Massage Therapy & Yoga improve our health; they are medicine for our physical, emotional, and mental states.
Transform your state of being through Massage Therapy & Yoga.
Restore, Replenish, Rejuvenate.
May there always be Peace in your Heart.
Namaste
(the light in me honors the light in YOU)